See why a beautiful young lady rocks onions as her necklace's pendant (photos)
The hike in the price of onions in the market has brought about lots of expression all over as it is considered to be the most expensive among many other spices.
Some social media users have been using onions to post some hilarious posts on their social media accounts, the lady that flaunts her busty butt on facebook page has also taking same humor by using onions as her necklace pendant. This young lady's picture has been flaunting on several social media accounts after she posted some hilarious pictures on her facebook account.
See pictures below: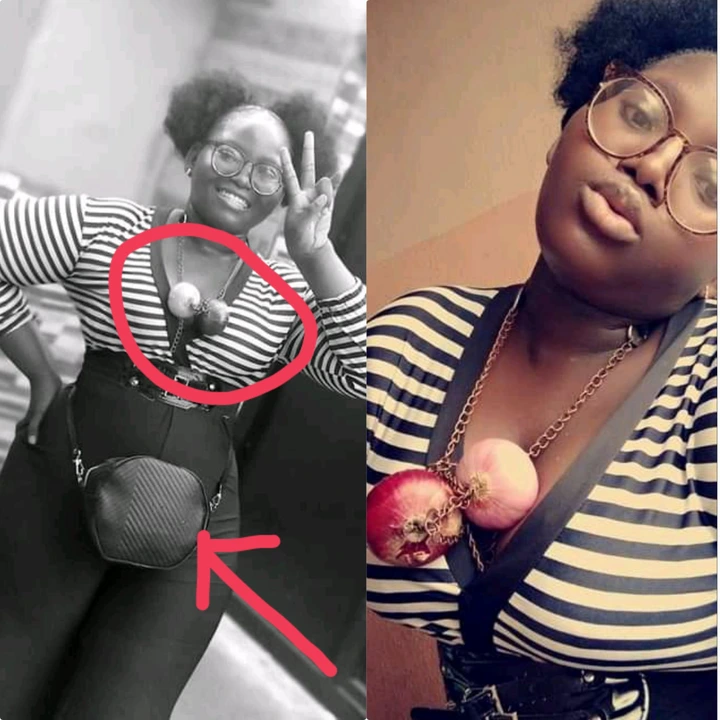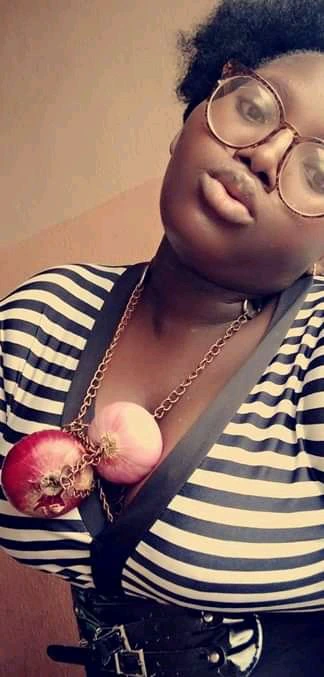 The young pretty lady passed a chain through two onion bulbs and wore it on her neck, after then, she made pose and took a snap and posted it as her profile picture, few minutes after she posted it, most people made some hilarious comments as they view it to be a joke, while some insulted her.
See Comments below:
See reactions below